This is the hot topic I am currently working on with my client. Personally, I love the idea. It's a great way of freshening up your home and giving it that point of difference.
Adding colour to your doors is not only another way of bringing that pop of colour into your home, it really makes a statement. Depending on your colour scheme, it's also another way of connecting the outside scheme with the internal palette. So be sure the colour you select for your internal doors also works back with your internal wall colour. Adding a contrast colour against crisp white walls will always work, however if your walls already have a colour this will need to be a considered exercise.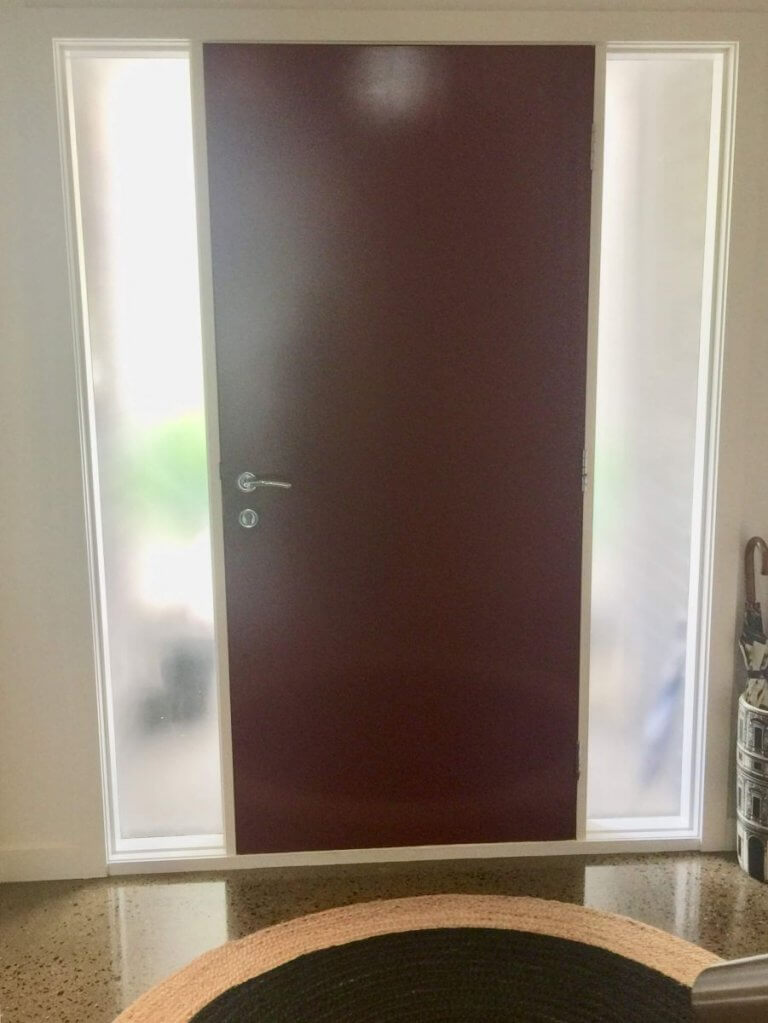 Another detail to keep in mind when selecting your door colour, is the colour of your flooring. Aside from your walls your flooring is one of the largest areas of your home, so it's important that the colours complement each other. If you are going with a dark coloured door it really works best against a lighter floor, as you will see in the examples I have added in this blog. **Remember to always do a sample test of your paint colours and view them in natural light where possible.
Whether it be a slimline modern house or a detailed period home you can really emphasis the style and details of the door itself and the overall style of your home. A coloured door will also extenuate the hardware selected for the doors, something to keep in mind if you are changing the door hardware or selecting for a new build.
If you are building a new home or repainting your current home then you may also consider painting the skirting boards and architraves in the same colour as the doors. The skirts and architraves are what links your spaces and rooms together, so this option will really emphasise the selected colour and make it a prominent attribute of the home. This look I feel works best in homes that have period features and wide detailed skirting boards. While, leaving the skirting boards and architraves white (or tonal to your wall colour) will give you a less dramatic look or slightly understated.
Black or dark tonal colours I feel work best, as they are both striking and elegant or you may choose to be bold and have some fun with that colour you really love.
If you don't want to do a feature wall, then painting your internal doors could really work as another way of adding your favourite colour in to your home or office space.
Adding colour to a fixed piece of door furniture is also a great way for a business to capitalise on their logo colour and promote it as their signature colour.
I hope this has inspired you for your next renovation or new build? If you require guidance with paint or colour selections contact us at DSdezines interiors.
All images via Pinterest.