Denise Shatilko
FOUNDER & HEAD DESIGNER
Denise's passion for design started with fashion. After studying Fashion Design, she worked within the Melbourne "rag-trade" for several years. Various roles ranging from pattern making through to product development and production management. This lasted for over 15 years until her love for Interior Design took hold.
The smooth link and transition between fashion and Interior Design solidify the two fields that use similar design elements and principles. Denise's background in fashion has given her the creative flare to produce aesthetically pleasing and functional spaces for residential and commercial projects.
DSdezines Interiors which was founded in 2012, allows Denise to work closely with her client's providing a face-to-face service and experience. Helping to create design solutions that are tailored to suit each unique project, back with its existing environment. Denise ensures that every project is designed to fit the client's brief, individual needs, and desires.
Denise's personable hardworking ethics and hands-on approach take each project from conceptual design and development through to the end.
 "Knowing that our clients are thrilled with our work is the greatest satisfaction"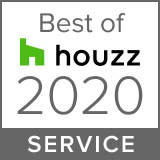 Are you ready to create your dream home?
Start with a complimentary chat to discuss your project.