Colour Consultations
"What is a colour consultation and why do I need one?" I hear you ask.
A colour consultation can be as simple or as complex as the individual requires. They usually involve an interior designer or colour specialist to assist with the colour solutions and schemes for a new home build, a renovation or simply helping with the selection of a feature wall colour. Having this assistance will not only save you time pondering over endless paint colour samples but ultimately money; by avoiding costly mistakes.
A colour consultation can be totally focused on the exterior of the house or the interior or both.
Quite often clients will find it hard to select and coordinate the many elements required with a new build or just matching the right colours back together and visualising how it will look. This is why and when a colour consultation is needed.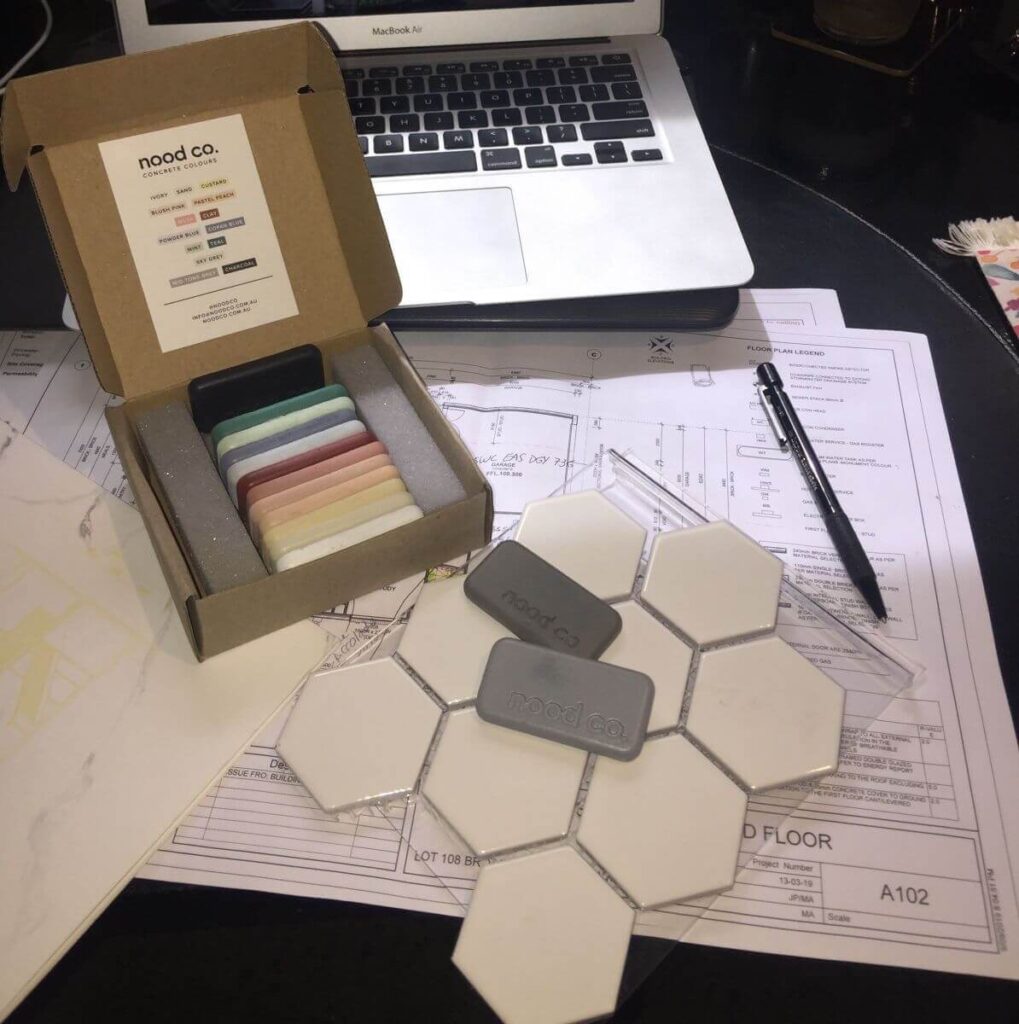 The Consultation
A colour consultation is usually a one-off visit from the specialist. When we are engaged for a colour consultation we visit with the client on-site, consultations usually range from 1-2 hours. During the visit as much advise and detail is given on the specific areas in question and after the consult, we follow up by sending through a summary report. The report acts as a checklist for the client covering what was selected for each area during the consultation, we also provide additional suggestions and recommendations. If paint colour samples are required we order these for our clients. Often further time may be requested if so then this can be arranged.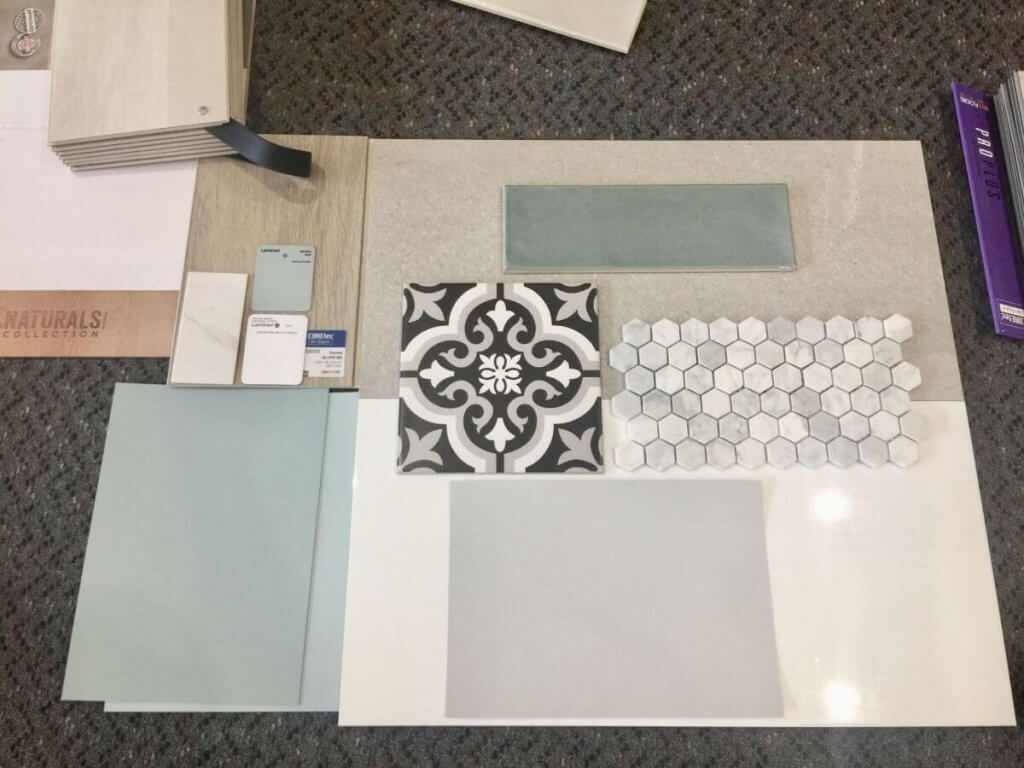 Colour / Hard finish selection
If you are building a new home or development and require all colour and hard finish selections for the entire project then this becomes a Colour Specification selection, which as you can imagine requires a longer meeting time. When we work with clients to select all external and internal finishes this appointment is held at our studio where we have all product and colour samples to view and select from. Often these meetings can take 3-4 hours to thoroughly select all external and internal finishes including brick, render, roofing, flooring, painting, joinery, carpet and tile selections.
A detailed report of all selections and products is then devised and sent to the client ready for their builder to reference.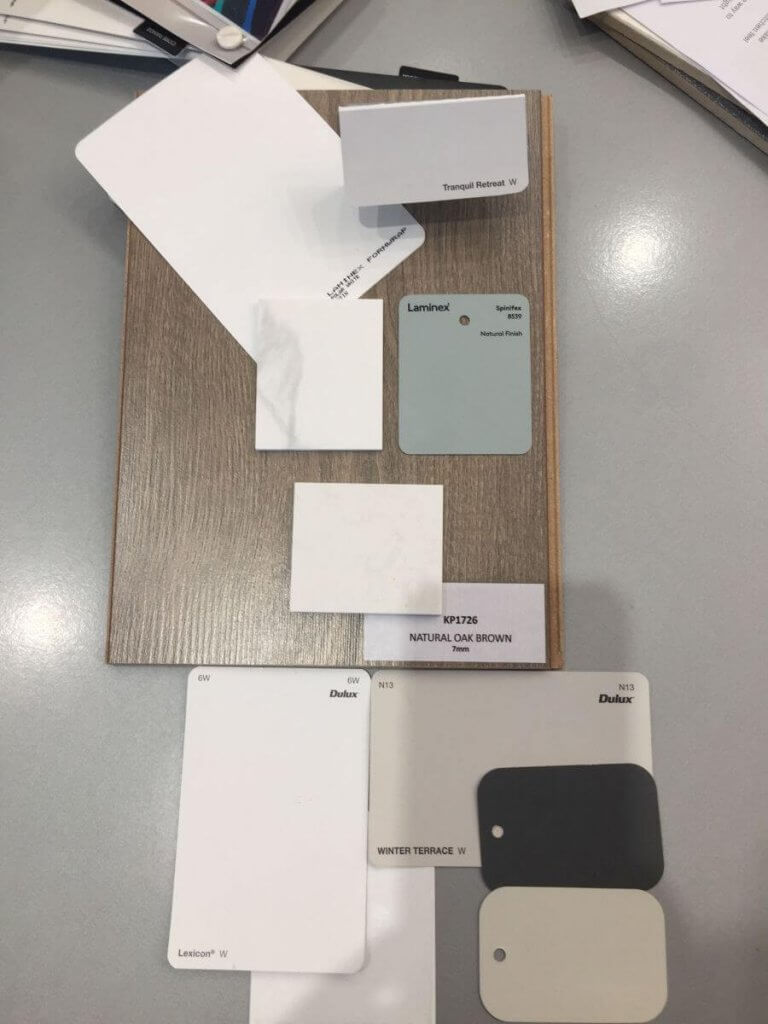 These services are a vital part of any project running on time and to schedule.
If you are embarking on a new project contact DSdezines to help assist with your next renovation or new build. We can help guide you with your colour selections and finishes, removing the stress out of your project.
Get in touch with us at DSdezines or give Denise a call for a chat on 0438 394 209 – we can help guide you with all aspects of interior design colour selection!
*All images are our own.